redirect to Eagle Eye Eddie
Eddie is one of the game's characters.
He is a plane pilot and he frequently lands next to your farm (just across the road). When Eddie lands, he has an order for you.
Eddie's orders
An order from Eddie includes 5 items and looks like: [Nx Item A] [Nx Item A] [Nx Item B] [Nx Item B] [Nx Item C]. The order usually mixes easy-to-craft items and more complicated ones.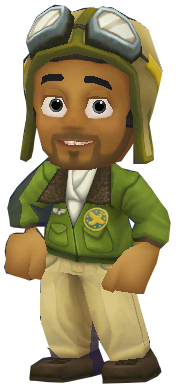 You can sell each item individually once you have the required quantity, Eddie will give you the corresponding money.
Once you complete the whole order (all 5 items), Eddie will give you a bonus reward: a stamp and some XP points.
Ad blocker interference detected!
Wikia is a free-to-use site that makes money from advertising. We have a modified experience for viewers using ad blockers

Wikia is not accessible if you've made further modifications. Remove the custom ad blocker rule(s) and the page will load as expected.