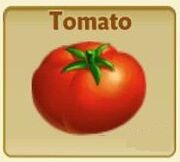 Click on the top "Source" link above for information about harvest amounts and times.
You can sell up to 10 of them per slot at the Farm Stand.
Uses
It is used to feed:
This page is set to protected because the information is complete.
Ad blocker interference detected!
Wikia is a free-to-use site that makes money from advertising. We have a modified experience for viewers using ad blockers

Wikia is not accessible if you've made further modifications. Remove the custom ad blocker rule(s) and the page will load as expected.